Day 1 October 7th, 2015
_____________________________________
Wednesday, Oct 7, 2015
Mammoth Hot Springs, Montana
Leaving Bozeman, deep green conifers spread across rolling hills and mountains. Aspen and cottonwoods have peaked, their brilliant gold leaves fading. Muted yellows, reds and greens blend forming Yellowstone's autumn. A large herd of elk graze the pastures of Paradise Valley while not far down the road, antelope forage in grass. Their migration out of the Park has begun.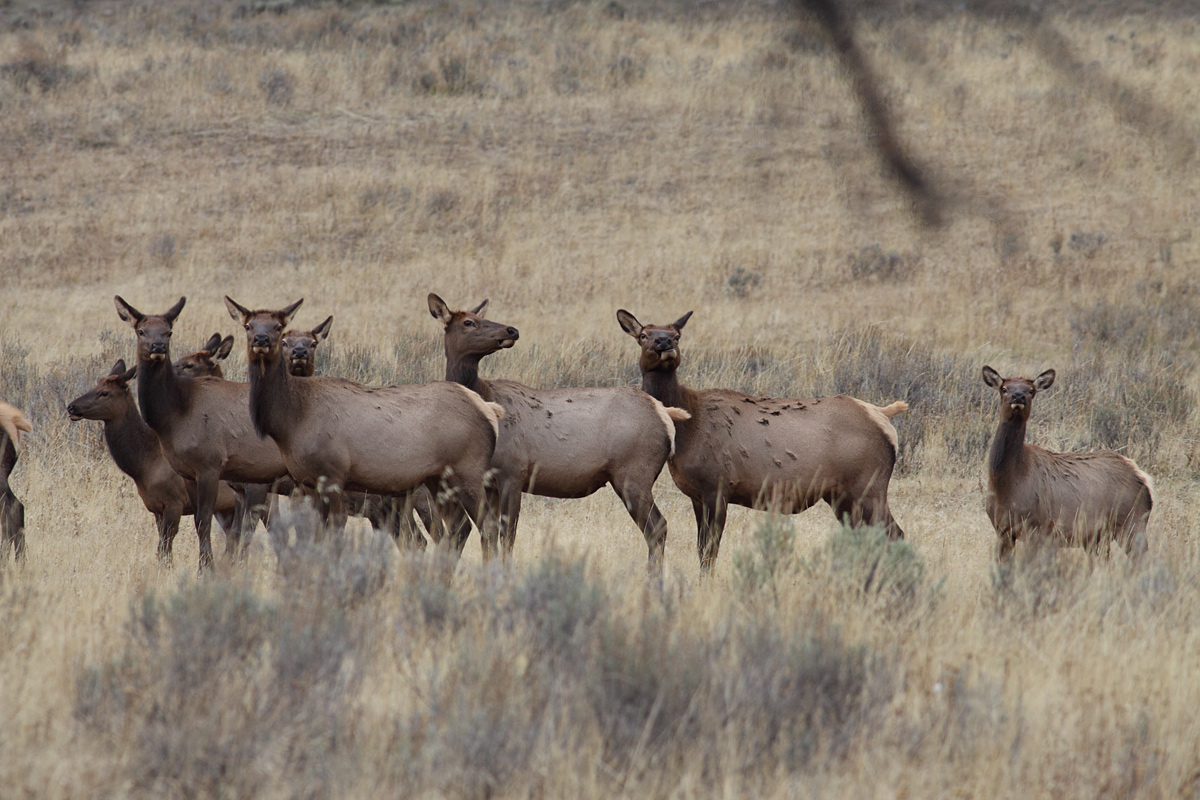 Just around the bend from Yankee Jim Canyon a chubby black and white border collie perches on top of a tall round boulder, a sentry greeting an SUV at the gate. Horses graze in pastures far from the road: paints, duns, blacks, grey, sun bleached to almost white.
An elk greets us in Gardiner, strolling down the middle of Main Street, paying no attention to cars. Most of the businesses have closed for the season, including restaurants and hotels. Road construction in the Park has been ongoing and the magnificent Arch is closed off, barricaded by orange cones and walls of dirt. We detour past the Yellowstone Association through the entrance into the Park. After three years we are back in the Park in fall.
Evening shadows fall as we walk toward the lower terraces of Mammoth Hot Springs; a bull elk across the road screams, herding his harem of cows. Large and intimidating, one tine of his left antler is shorter, broken off. When we drove in, he grazed near the hotel, keeping visitors and other challengers away. On the other side of the road an elk calf browses flowers in the bed surrounding Mammoth Grill. He squeals, frustrated by chicken wire protecting petunias and vinca. His mother follows closely behind him as he pokes his nose through the squares, reaching for the colorful petals.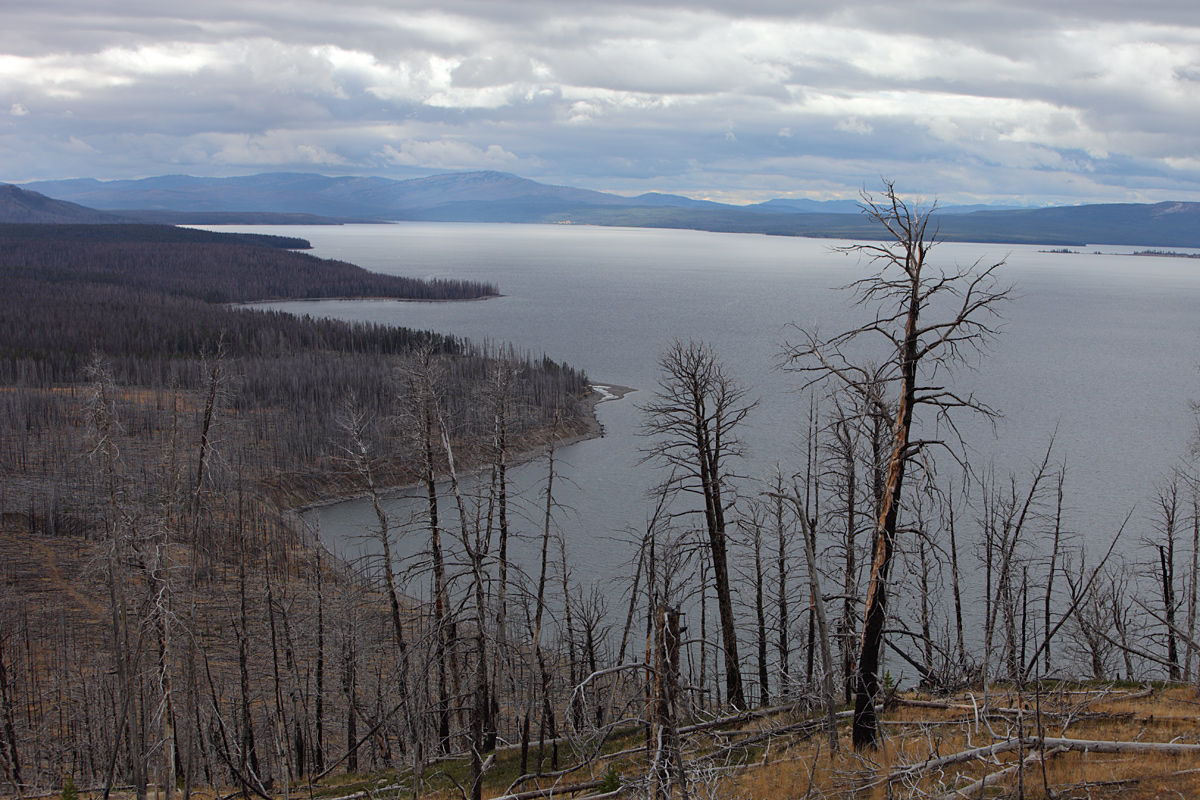 The calf is not the only one tempted by his surroundings. This afternoon a young bull nibbled flowers in hanging baskets decorating the hotel entrance, stretching his long neck to reach the flowers. Gradually he moved on to the Grill, grazing at the restaurant's doorstep. We had zigzagged past the cow and her calf to reach the Grill before it closed. From the restaurant window we watched him, trapped inside with other diners and restaurant staff, as he blocked the doorway. We sat there both riveted and delighted by the situation, waiting for a way out until employees escorted us safely out the back door.
This is why we stay at Mammoth. Walking through the cabins, past the hotel and restaurants, we listen to the elks' voices, watch them care for their calves and herd their harems. After several years, it feels like home in the cabin, sitting on the porch after sunset. In the distance a cloud of light rises above the upper terraces, like a geyser erupting. Probably just a passing vehicle shining its lights on the terraces, but beautiful all the same and a little mysterious.

Author - Christine Baleshta
Photography - Tim Springer


Click for larger image